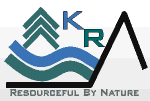 Services
---
---
|Home|Services|Projects|Personnel|Contact|
Key Services:
Kynoch Resources provides complete consulting services in aquatic and marine based ecology including:
Marine foreshore & subtidal assessment;
Kynoch Resources maintains a mobile SCUBA dive-team experienced in all aspects of foreshore and subtidal assessment techniques required for shoreline and marine developments. Our expertise in log dump and storage placements and off-loading facility development streamline application procedures and increase likelihood or project approvals. Our services include site mitigation strategies, debris management plans, habitat compensation and identification of sensitive habitat including adherence to DFO's policy of No Net Loss (NNL) and mitigation of Harmful Alteration, Destruction or Disruption (HADD) of habitat.
Aquaculture development & monitoring;
Recent changes and ongoing modifications to MWLAP and DFO regulations require continued interpretation and application of guidelines during aquaculture site development and monitoring. Kynoch Resources personnel are experienced in current CEAA and DFO requirements for site development and MWLAP monitoring.
Riparian habitat assessment;
Riparian areas represent the interface between aquatic and terrestrial habitat. Kynoch Resources provides full riparian management planning, assessment and rehabilitation in aspects of forest management, land development and ecosystem preservation.
Stream channel and fish habitat assessment;
Fish habitat and stream channel assessment procedures are applied during assessment, rehabilitation or monitoring of stream and river ecosystems and require standardized assessment methods and experienced personnel to enusre applicability under all conditions. Kynoch Resources provides assessment of physical stream channel and biological community condition in lotic habitat.
Limnology;
Kynoch Resources' personnel are experienced in limnology including all aspects of RISC inventories. Application of shoreline classification, littoral, profundal and benthic habitat assessments and water column assessment are routinely applied during these assessments.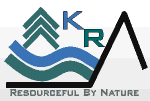 Kynoch Resources
For more information Contact Kynoch Resources
Home :: Services :: Projects :: Personnel :: Contact
Background image C. M.Wigle